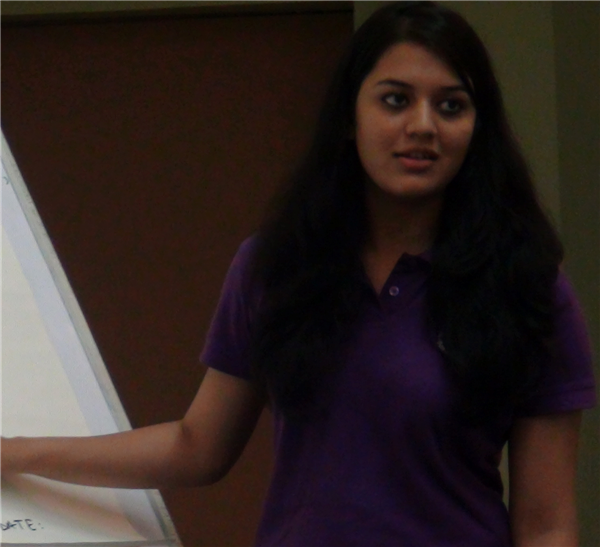 Surabhi Vaidya is one of the most energetic and promising interns at the National Award Authority office. The entire team at the office congratulates her for completing one year with the Award.
Over the course of one year she has worked assuming various roles - as a Volunteer, Mentor, Communications Intern, Programme Intern, Trainer, and Award Leader. She has worked closely with the Programme and the Communications team and has also helped in designing as well as conducting Training workshops for Award Leaders, YES Managers, and Volunteers.
Having true leadership qualities, she was selected to attend the Training for Trainers workshop held in Manila in February 2012 and was also selected to represent IAYP India at the recently held Spiti Annual Gold Solar Project in June 2012 in Spiti Valley.

When asked about her experience, Surabhi exclaims: "The Award has not only taught me how to challenge myself at every step in my life, but has also given me the confidence to stand in front of a group of people and express myself. Today, it is one of the best platforms young people have, to develop themselves and their skill set. It has truly been a major catalyst to get me where I am today. And I will always be thankful to the Award for making me what I am today."